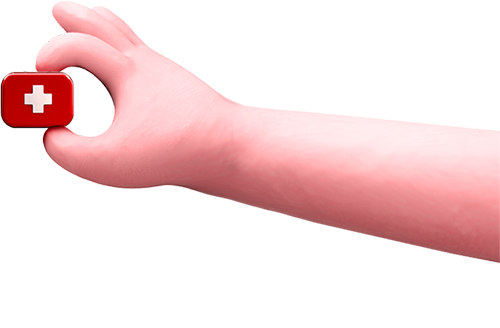 The health and financial wellbeing of our customers is the most important thing to us. Due to the COVID-19 outbreak and the lock down in New Zealand, Save My Bacon will be waiving dishonour fees (late fees) for all our customers.
Don't hurt your credit score…
Speak to us! We want to help and understand these unforeseen circumstances may mean our customers will struggle to make their loan repayments! To avoid any negative impact on your credit score, it is important that you get in contact with us before you miss a payment and it becomes overdue.
Please FREE call us on 0800 27 28 36 or email us at repayments@savemybacon.co.nz. Over the next four weeks our opening hours will be 8am-5pm.  Our team is working from home, so please bear with us. We will respond within 24 hours.
Customer Feedback
We love our customers & we are doing our best to find the most affordable solutions for them, here's some of them their feedback:
"Super helpful especially as we went into lockdown for COVID-19 only a couple of days later!"
"That would be amazing. Thank you soooooo much means a lot in this crazy time. Thank you"
"Thanks, that will certainly help reduce some stress. My aim is to keep the repayments going even if it's small amount. Hopefully, work situation will be better for us all in the next coming months."
read more
"Yes this sounds great and thank you for your understanding at this very uncertain time."
"That's great! Thank you so much for your understanding and working with me on this. I really appreciate it."
"Thank you so much this is a very crucial time for all the country I will differently be in touch and keep you updated."
"Thank you so much for understanding my situation. I will definitely be in touch as soon as my circumstances changes."
"Thank you so much for putting me on a loan payment holiday during this time. I really do appreciate it!"