Four easy steps to control your financial life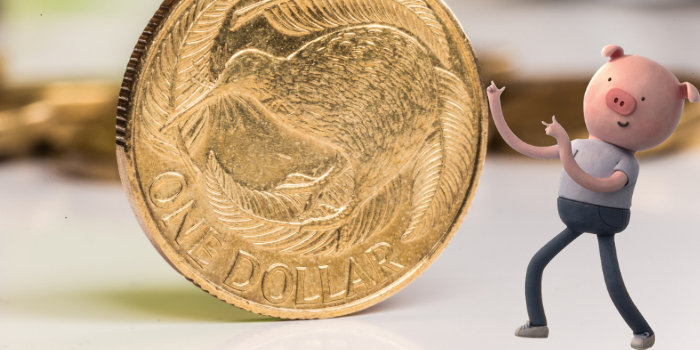 Determined to manage your finances more efficiently this year? Looking for info on how to kick start new money management techniques? We are here to help! The problem is that changes are perfect in theory, but not easy to make, in practice, right? That's why many people end up giving up on their plans right after they've started the 'New Year, New Me'... we've all said it before!
If you're having trouble organising yourself and finding the motivation, don't worry! It's all about creating habits. But how can habits help? Every time Apple makes a new launch, the product appears in the pictures of the advertising images with the same time on the iPhone screen: 9:41. That was the time that Steve Jobs introduced the iPhone to the world for the first time. This happened years ago, but the same time is still maintained today by the Apple team for all images of the new iPhone product.
Coincidence? Superstition? No, the Apple launch is just an excellent example of creating habits. They are essential to align behaviours, helping people to organise and achieve their goals. They work as mental gears that drive actions, somewhat automatically. The big secret is to learn how to create them - and that is exactly what you will discover now...
Setting budgets is the first step

.
Let's go!  We will now explore the first step, budgeting!
Let's imagine that today, unfortunately, your finances are totally disorganised:
Your expenses, bills and purchases are excessive and disorderly.

Your good debts and instalments are in danger of suffering late payment.

You have not been able to make the necessary savings to continue to pay for bills.
Your budget is out of control, snowballing downhill.
To start solving the puzzle that is budgeting, you must follow three simple steps. Even if you, you can further improve your financial life by following these stages of budgeting:
Where is your money going?

Identify how you are currently spending your money.

Assess your current spending and set spending targets

that take into account your short and long-term financial goals.

Keep a close eye on your future expenses

to ensure they are on schedule.

Plan ahead by setting some goals 
Goals serve as an excellent incentive for financial organisation. In addition to the big plans (like buying a property or starting a private pension), establish small "prizes" at the end of each month for sticking to your budgeting plan. For example, if you can stay focused on your new planning routine throughout the month, reward yourself by taking your family to lunch at your favourite restaurant. Goals will help you stay focused on new plans and, consequently, create a routine with personal finances.
Don't forget that creating new habits is up to you. Never blame external factors (such as work hiccups and home problems) for failing to put your new plan into practice. Know that unforeseen events will happen and that they cannot be a reason for giving up, so be determined! With dedication, you will be able to turn finance management into a positive routine in your life! 
Need more tips on how to set financial goals? Check out our article on Save My Bacon's 'Top Tips for Setting Financial Goals'.
Research prices & think about finance
Have you ever heard that you only learn a language when you start thinking about the new language? Well, it is the same with finance. You will only get into the habit of being organised financially if you continuously think about your finances — research prices and values of products and services before you buy them. Also, look for alternatives to be able to negotiate and get the best prices on every purchase. 
To help understand the language of finance, get into the financial world! Start reading more about economics and personal finance, subscribe to targeted magazines, put specialised sites on your favourites list, download themed apps. Learn to negotiate and to research prices online. When you least expect it, thinking about the best prices will become a routine in your life!
Save regularly and invest
In the previous step, I mentioned that you will only achieve your financial independence if you invest in assets that generate income for you. For that, you need to save and invest! Many people do not invest simply because they think they have little money to invest when there are great financial investments where it is possible to start with as little as $30. The sooner you start, the better. Even if it is with only a little money.
At first, it is more important to get into the habit of saving and investing monthly than being massively profitable straight away. If you develop this habit while you have little money to invest, you will certainly keep it when you have more money.
Want to learn more about investing, get started with our article on 'How to Become an Investor: A Beginners Guide'. 
Not quite there yet?
Are you still organising everything? That is fine, you are learning, and we are here to help! Jump on our loan page and apply to get things in order first.
w
Got multiple short-term loans that are eating up your budget? We may be able to help with a Debt Consolidation Loan, check out more about Debt Consolidation in our article on 'What is Debt Consolidation?'
By Kevin Bacon