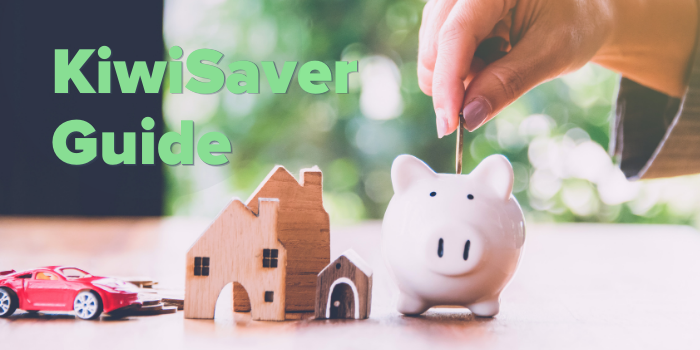 Everything You Need to Know About Your KiwiSaver: 101 Guide
KiwiSaver offers considerable help to secure your financial future, it can be a great opportunity to help reach your financial goals and find financial freedom. It can be daunting if you are new to it, but, in reality, it is not as complicated as you might think. Our 101-guide to KiwiSaver will tell you everything you need to know!.
What is KiwiSaver?
KiwiSaver is a voluntary savings scheme to help you plan for your retirement. It was set up by the government with the aim of ensuring retirees have the money they need to retire comfortably. As it was set up by the government, there are also government-backed benefits to the scheme as well.
How Does KiwiSaver Work?
Like most savings schemes, KiwiSaver works by making regular contributions. However, unlike other savings and retirement planning schemes, your KiwiSaver scheme will benefit from three sources of contribution:
Your KiwiSaver contributions – you make a contribution directly from your salary into your KiwiSaver account. This contribution is taken out of your gross salary, which means you don't pay tax on your contributions. This puts more money into your KiwiSaver.
Employer contribution – your employer also makes a monthly contribution to your KiwiSaver account. They must pay a minimum of three percent of your gross salary. Thanks Boss!
Government contribution – the government makes a contribution, too.
So, as you can see, you must contribute part of your wages, but you'll benefit from the other contributions as well making your money go further.
How Much of Your Salary Do You Have to Contribute to KiwiSaver?
Your KiwiSaver contributions can be 3%, 4%, 6%, 8%, or 10% of your gross salary.
Can You Take a Break from Making Contributions?
Once you join a KiwiSaver scheme, you must make contributions for a minimum of 12 months. After the 12-month period, you can take a break if you need to. In KiwiSaver jargon, this is called a savings suspension.
What Happens with Your KiwiSaver Savings?
Your KiwiSaver account will be managed by a provider. That provider will invest your savings on your behalf, along with the savings of all other account holders. The investments will be made in things like stocks, bank deposits, property, and shares. The aim of these investments is to make a return over the long term. The benefits of investing long term include making the most from 'Compound Interest' - this is where money you make from your investments gets put straight back into new investments which, over a long period, can result in bigger return on your investments.
What Are the Benefits of KiwiSaver?
Your employer will top up your savings each month with a minimum contribution of three percent of your gross salary.
The government will also top up your KiwiSaver account with a yearly contribution that could be as much as $521.
It is super easy to save with KiwiSaver as your contribution comes out of your pay directly, i.e., before it gets to you. In other words, it's automatic!.
Your KiwiSaver account will move with you if you change employer, become self-employed, or stop working.
It is a cheap way of investing in managed funds, i.e., the type of funds typically used for retirement saving, make sure you research the various providers available to you.
You can use the funds in your KiwiSaver account to help you buy your first home.
You can also withdraw from your KiwiSaver account if your circumstances change and you are experiencing hardship. An example is if you are suffering from a serious illness or injury.
How Do I Use My KiwiSaver Savings to Help Me Buy My First Home?
You can withdraw funds from your KiwiSaver account to help you buy your first home. In fact, in some circumstances, you can also use these funds if you have owned property before!. 
The main qualifying criteria for being able to withdraw funds to help with a house purchase is that you must be a member of KiwiSaver for a minimum of three years.
As a KiwiSaver member, you may also be eligible for additional financial support to help you buy a home. This is in the form of a grant called the First Home Grant. If you qualify for the grant, you could get up to $5,000 if you are buying an older house or up to $10,000 if you are buying either a new house or land to build on. Want to learn more about how to buy your first home? Read our article 'Top Tips For Buying Your First Home'!
How Do You Get a KiwiSaver Account?
You can choose your own KiwiSaver provider and how you want your money to be invested based on risk. There are typically low, medium, and high-risk options available. The starting point is usually to complete a KiwiSaver form to enrol in a scheme.
If you don't choose a provider, the Inland Revenue will assign you to a scheme. There are nine default KiwiSaver schemes that this applies to.
If you are employed, there are three main methods of joining KiwiSaver:
You'll be automatically enrolled when you start a new job
You can opt-in to a scheme through your employer
You can do it yourself, choosing a KiwiSaver provider and opting into a scheme
If you are unemployed or self-employed, you will need to join KiwiSaver through a KiwiSaver provider.
What About KiwiSaver Eligibility? Can You Join?
There are some requirements you must meet, but you don't need to be employed. The main requirements are that you must be a New Zealand citizen or, if you are not a citizen, you must be entitled to live here indefinitely. You must also live (or normally live) in New Zealand.
Where Can You Get More KiwiSaver Help and Advice?

If you have any questions about your KiwiSaver, contact your provider. Alternatively you can check the info and advice on  New Zealand's government website about KiwiSaver, and the Inland Revenue (IRDs) useful info page.