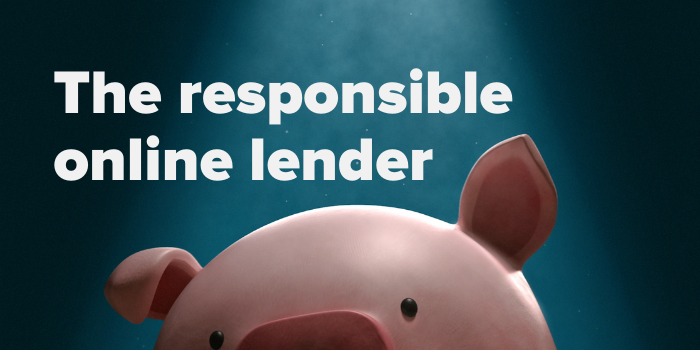 Over 10 Years' Experience
At Save My Bacon, we've been working hard for over ten years (with Kevin Bacons help of course!) to create the safest place for financially responsible kiwis to borrow money online. Life happens!... We get it! We want to make sure you can get financial support when you need it most.
Access to financial support for all financially responsible kiwis
Did you know that over 35% of kiwis can't get access to loans from big banks because their credit score doesn't fit the bill? If you're not sure what a credit score is, check out our article on 'What Is My Credit Score & Why Does It Matter?' here.
Building your credit score
We believe that just because your credit score isn't tip top, you should still get access to funds when you may need them most if you can be financially responsible. So, we're working with our customers to get them the money they need and to build their scores, at the same time! Want more info on how to build your credit score? Read our article 'How Do I Build My Credit Score?', here we outline our partnership with kiwi credit-bureau Centrix and explain how your SMB loan repayments can positively impact your credit score.
We're here to help when you need it most:

100% Secure online application that's quick, easy and individually tailored
Save My Bacon were the first lender to offer a 100% secure online application form, and to introduce a platform that can measure every customer's needs differently, to ensure our loans are affordable. It's easy, quick and allows us to get the funds to you asap!
Through advanced technology we've designed our platform & products to help you as an individual and offer flexible repayment options to make sure you can pay your loan back with no stress and strings attached.

Respected, trusted and responsible
We are respected in the financial services community and we (SMB) were the first and only short-term lender participating in the Responsible Lending CAG (Code Advisory Group) through our directors, to help create safe borrowing for all kiwis. Not all lenders are created equal and not all lenders want to bring borrowing into the light!... we do! Be sure to choose a brighter lender. We'll be sharing updates with you and keeping you in the know with what your options are, how much you can borrow, when and how long for.
Our customers are at the heart of everything we do, and we only hire the best, friendliest customer service team members who get the Save My Bacon way. We are real humans dealing with humans, so we always add authentic humility and compassion to our services. We spend a lot of time training our customer service team members to become the best lending experts in our industry, so you can trust Team Bacon to bat for you.




Kiwi owned and operated
Created by kiwis, run by kiwis, for kiwis! Our head offices are based in Christchurch, and we deal with the best kiwi partners to deliver our messages, including ZM, The Edge and NZRL. We're always looking to give back to our customers, and we run giveaways every Friday to help brighten our customers' day. Stay up to date with our latest news by joining us on social media!
We believe in a brighter way to borrow, so join Team Bacon and choose a brighter lender.