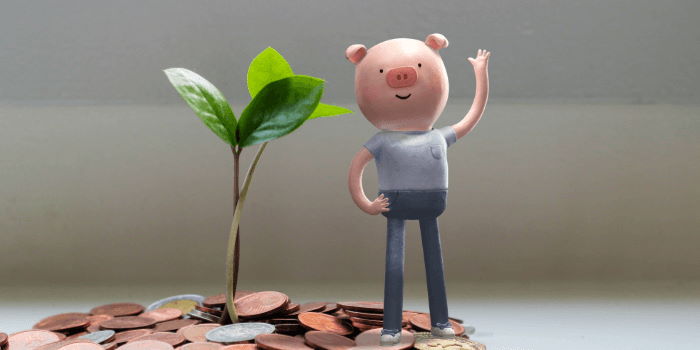 What is my credit score?
Nearly everyone has one, we rarely discuss them, but they can change your future... we're talking about your 'Credit Score'. Recent studies show that *92% of Kiwis don't know their credit score, 72% don't know what a credit score is, and only 13% have requested their credit file!
Credit scores are a combined history of all your payments, including credit cards, mortgages, car finance, hire purchases and bills. The score is a numerical value reflecting your credit worthiness, and ranges between 0-1000. The higher your score the better your relationship with managing your finances.
Banks and other companies use your credit score when considering your desire to borrow money or purchase things such as an insurance policy. Understanding your score and how to keep it healthy can seriously benefit your finances and big life goals like buying a home. It can also influence the amount of money you can borrow, and the interest rates you pay, directly impacting your spending and savings! US data suggests that people with poor credit scores can pay up to $300,000 more in interest over their lifetime... so it's in our best interests to keep our score in check!

How do I check my credit score?
There are three credit reporting agencies in New Zealand, noted by the NZ government:
Its free to request a copy of your credit file, you can apply online with a form of ID verification (e.g. NZ driver's license). Save My Bacon are proud to be partnered with Centrix, New Zealand's only owned and operated credit bureau, by providing positive repayment data Save My Bacon customers can improve their credit scores. Between September 2017 and December 2019 96% of repayment data reported to the Centrix Credit Bureau had a positive impact on our customers' credit files... so you really can borrow today for a brighter tomorrow! Our loans were the first short-term credit building loan to become available to Kiwis.
Soon, Save My Bacon customers will be able to check their credit scores through their account pages and our new app! 
How my credit score is calculated?
The score itself is created based on the positive and negative financial history within your credit file. It can be improved if you pay off loans on time and keep up to date with the likes of utility and phone bills. Your score worsens if you miss bill payments, default on your loans and/or pay utility bills late.
There are additional factors that make up your final credit score, including:
The number of accounts you hold and how many you've opened recently
The age of your credit file and average age of your accounts
How active your accounts are, including home loans, vehicle loans, private bank loans, student loans, rent payments and retail instalments
Overdue or late payments
Monthly repayment history of everyday expenses
Payment history of utility bills including energy, electricity, gas and phone bills
Enquiries you've made into your credit file over the past four years
Court judgements against you, outstanding debts, Non Asset Procedures, Summary Instalment Orders and bankruptcies
It is difficult to say what a 'good score' is, as every company is different, and will consider additional factors when it comes to lending. However, 35% of Kiwis are unable to borrow from their banks due to poor credit files and resulting low credit score. At SMB we want fair credit to be available for financially responsible kiwis in employment, who are in need of a lending hand.
Why does my credit score matter?
There are many reasons why a good credit score can benefit your finances, some examples include:
Buying your first home
Having a good credit score could mean you can borrow more money from the banks with a lower interest rate, saving you money in the long term.
Getting the best interest rates
When applying for finance through banks or deals through car, energy and telecommunications companies having a good credit score could secure you better offers with lower interest rates!
Securing a car loan or car finance
If you are looking to get your first car, or upgrade, then a positive credit score can help you get the money you need. It can also improve your chances of applying for car finance.
Securing car insurance
Once you've got the car, getting the best insurance deal will follow soon after, be sure to shop around and compare options, a good credit score can definitely help you here.
Your mobile phone plan
Telecommunications companies often check your credit file before agreeing to offer monthly plans and tariffs.
Renting a room
Often landlords will run credit checks on potential tenants to ensure they are reliable and will be in a position to pay the rent in a timely fashion.
Landing a greatjob
Employers can also check your credit file prior to agreeing a contract, so a good credit score could help you land your dream job.
Investing in property
Getting the best mortgage rates and building a good relationship with your bank can be aided by a healthy credit file and good credit score
Don't Worry!
Your credit score isn't set in stone and can be improved! Paying your bills on time, or early, keeping up to date with loan repayments, and managing monthly spending can keep your credit score healthy. It's worth checking your file for errors. If there is anything on there that looks wrong flag it with the credit reporting agency.
You can grow your score with us! Keeping on track with your repayments will positively contribute towards your score. Check out how much you could borrow here, and grow your score today. 
*Figures take from research done by Credit Simple