Tried & tested ways to make some extra income! PART 1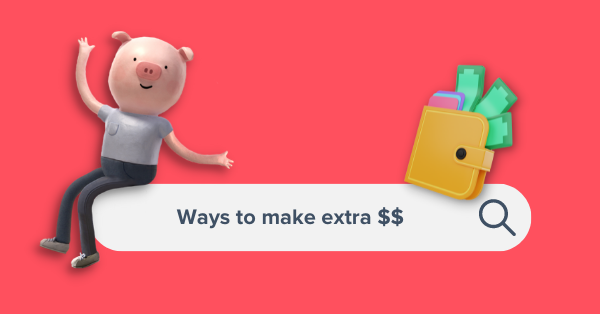 This is bound to spark some interest -the super-rich might not be too concerned about it but the other 99% sure are!So we decided to write some juicy tips on how to save more bacon and  make some extra income! While there's always something new around the corner that seems like the greatest thing since sliced bread when people read about it, it's vague, complex or just straight-up impossible…
Thinking of that,and of you, the SMB team put together an awesome list of ACTUALLY TRIED & TESTED  ways to make some extra income! And guess what? We've actually made a few extra bucks giving these a try. We love lists, by the way, they're captivating, fun, fast and easy to read! So, we encourage you to try the ones that catch your eyeand get earning! 
>>> Surely not every experience with these will be the same… but these are super realistic results we actually got from each!
PART 1
Quick & Concrete
The1stand perhaps more obvious one of them all is simply getting more work hours! You can do that by taking in some casual shifts. That is it! 
There are dozens of casual recruitment agencies spread around our beautiful country and you can choose the sort of jobs you're able to do. A lot of them don't require any specific skill, sometimes not even fluent English. And You can take extra shifts whenever you feel like it. 
We've tested this in two different ways.  The first one with an app, and the other one with a couple of local recruitment agencies. Sidekicker is an example of an 'on-demand staffing' app. We've downloaded the app, signed up & applied for some work and got some cool & fast offers! We've been receiving notifications since! You simply apply online, turn up, work your shift and get paid. Most current jobs are hospitality and promotional marketing type roles, which are perfect if you're looking for after-hours work.
For the recruitment, agencies workers have to go to the agency, fill out a form and send in some documents. Because it took a bit more effort and displacement (a bit of time and gas money), we decided to go with just one agency. And after a few hours helping out at a cafe on a Sunday, waitressing at a hotel bar weekday evening and covering some part-time night shifts at a food factory…
...this is the fat pay check - oops! - I mean  results: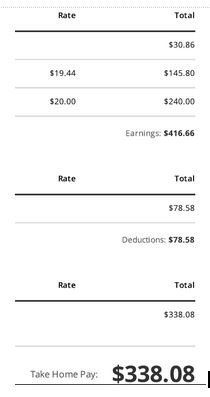 Payslip gotten from 19.5 hours worked
The total amount earned minus transport to the site (we want to be as accurate as possible) ends up being $320 NZD. Of course, this isn't the laziest way to make extra money! It actually involves selling time for money, which is what most of us do during our days anyway. But when you feel like taking on something extra, why not? If you have the time and are up for it, this is a fast way to make some extra $ and the offers keep pouring in! So, whenever you are up to working a couple of extra hours go for the casual, one a week of +6 hours will get you around $100+ extra bucks a week! Great eh!? Search for casual recruitment agencies wherever you are andget earning!
Hours put into it: 

Looking for agencies/apps and signing up with them: 2 to 3 hours tops in total. Actual working hours 19.5. This equals 22 hours of work total!
Overall findings: 

If you need fast, concrete work for time and money that doesn't require lots of skills besides showing up and doing the Mahi, this is the way to go!
Total $ made: 

$338

Mystery shopper
Sign up to do some mystery shopping! This is the one we tried,Quality shopper hasn't given any assignments yet, so haven't REALLY tried it, but recently found a list of some other mystery shopping sites in NZ that we have signed up for, will keep you guys updated right here once we get our first. 
But don't be waiting around, go sign up for yourself and see if this would be something profitable and adequate for YOU as a way to make some extra bucks!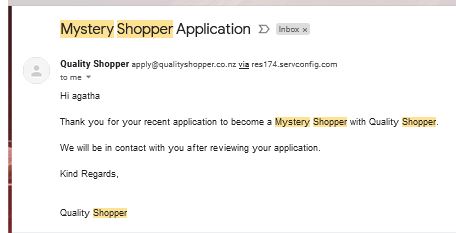 Email from them right after registering on their website (which took literally 3 minutes!).
They explain it usually takes some time to get there, some time to perform the assignment and then finally some time to get back to your routine. You also have to send in results/findings or whatever was asked of you (photos, testimonials, written description of experience).
Hours put into it:

3 minutes to apply!
Overall findings:

You depend on the assignments, places and instructions. It's an unstable form of making extra $ but it is a way that you could potentially fit into your lifestyle and get some extra buck every now and then. 
Total $ made:

$0 - No assignments yet.
A quick Google search will turn up the relevant agencies, as well as any callouts for extras. Experience or skills are not always required, but you do need to be available for a few hours at a time and be content to stand around a lot. Just make sure you remember to read the fine print on any agreement to make sure you're not paying for the chance to be an Extra – they should be paying you! For this one, we tried a website called StarNow, which lets you sign up to be available as an extra, if and when something is being filmed near you. It may only come up now and then, but it can be a nice way to put a little extra in your pocket at the end of the month.
An invitation to participate as an extra in a video clip popped up and *CHA-CHING* $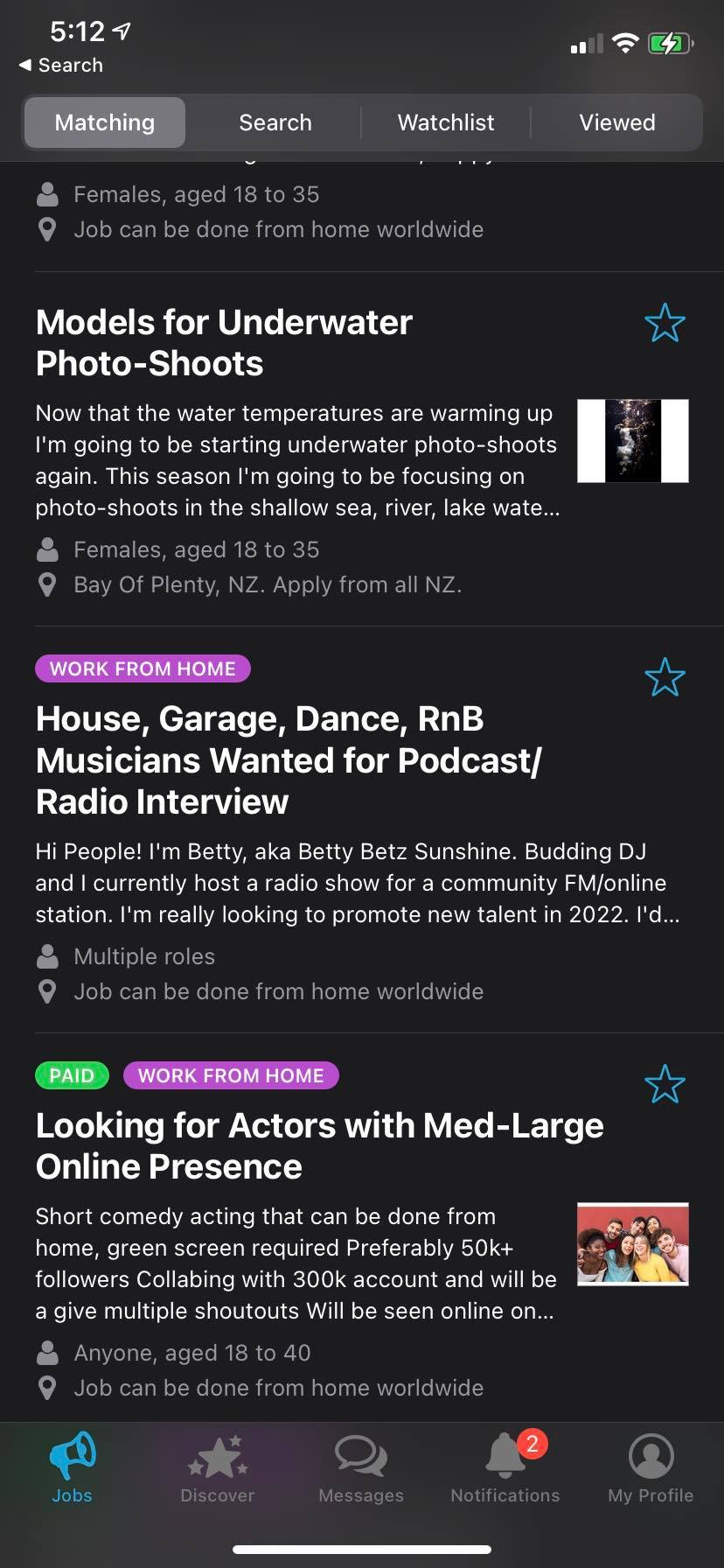 Hours put into it:  

3 minutes to download and look for opportunities for the app, 20 minutes for a google search of other jobs posted around. 10 minutes to apply. Time in the job varies. In this experience gotten a few hours at the actual job.
Overall findings: 

Funny and interesting participating in castings and sending videos introducing yourself! Not too difficult, not a lot of opportunities available in certain locations and you have to be cast, but once you get a paid opportunity it's fairly good. The jobs aren't super abundant and if you want to contact some of the opportunities you need a pay version, but I'm sure there are more apps out there!
Difficulty level: Moderate 

Total $ made: 

$50