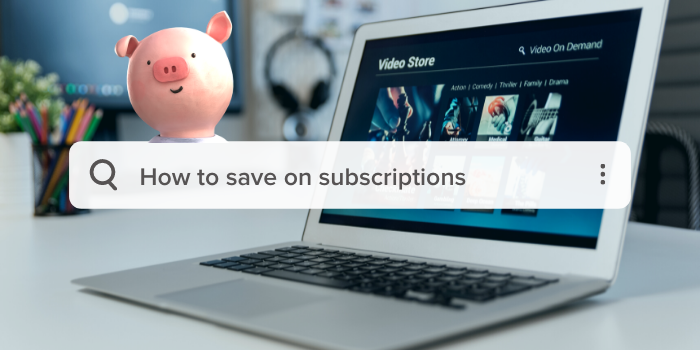 Do you have to save every penny every day to have a great financial life?
Absolutely not. And saving all you can all the time is actually pretty bad advice.
If you set the intention to save all you can every day not only will you not only slip up at some point (looking at you every New Year's resolution ever made in the entire history of time) but you will feel bad about yourself. You will feel anxious, flustered and GUILTY. Like neglected gym membership-level guilt (yep, we've all been there!).
And annoyed with yourself...
Like when you let a perfectly ripe avocado go brown and mushy.
And when that happens your motivation can tank. Having a doable budget that fits your reality being able to have the things that bring you the most joy every now and then is very important and will help you keep going as rewards through your financial journey! We want you to feel encouraged. Excited. Tantalised even, at the very thought of organising your finances, saving, getting out of debt or making money goals - whatever it is you want to do with your financial life!
We create finance content and actually doable finance tips for complete beginners to anyone who has financial know how as well, so you can start anywhere! There are lots of tips on our blog!
Today we want to talk about subscriptions because like we said the secret isn't about saving all but saving better! So here are the common mistakes people can make with subscriptions and how to avoid them!
Subscriptions can start really small and easily get away from you. It's a 4.99 on your phone here, 12.99 on your TV there and these regular expenses became quite expensive. We also don't seem to care about them so much as they are often 'just' something.99 a month. We think to yourselves it's not that impactful on my finances or WORSE, people go without even knowing they have it.
Not making sure you're actually using your subscriptions
Reviewing subscriptions and making sure you are actually using them is a great saving tip! Just take a few minutes to check how many active subscriptions you have on any account or credit card. Make sure you check them all so nothing is out of sight. Then ask yourself how many times you've used them in the last 3 months? Daily? Weekly? Monthly? Once? Whatever the answer is will help you define whether you're using them or not.
Not looking for alternatives
Another tip is looking for alternatives. It may seem like Spotify is the one and only music streamer out there in the world when all your friends have it, but there are quite a few! Not only are there so many music subscriptions options today, in a lot of cases - depending on your personal consumption - you don't even need to pay for it. 
Here's a few that you can try - each for 3 months - and then actually choose if any are for you. Amazon Music Unlimited has a three-month free trial for new users and so does Apple Music, Deezer and Tidal.
... consider this your firm but gentle, encouraging but ethical push to try new more affordable options but also have some FREE TRIAL!
If there is something you're using you don't know how to substitute, how about you take a bit of time this evening to google all the similar ones available in the market, you might find something and that little time you took to research could be totally worth your money!
Here are other alternatives to help you out if you have any of these:
Books subscriptions
With your average book costing anywhere from $12 to $25, and a month of Audible coming in at $14.95/month, it's fair to say that sometimes the cost is just too high to buy yet another book. Here's the best not-so-secret secret workaround: you can read books and listen to audiobooks entirely for free. As you have a library card, you can download Libby, a library app for your phone or tablet. Libby allows you to check out books and audiobooks from your local library, without ever having to leave your home. You can even send books to your Kindle if you prefer reading them that way. You can return books, extend your loans, and even take notes, all within the app.
Meditation subscriptions 
A very popular meditation app out there is Headspace, but at $70 a year or $12.99 monthly, it's not exactly cheap. Try Insight Timer. There are hundreds of different guided meditations. If you like routine, you can save your favourites; or if you prefer to switch it up, there are endless options. If you'd rather do away with all apps, you can try a YouTube channel (free) like The Honest Guys for soothing meditation videos to play any time you'd like.
Meal planning subscriptions 
Free apps like Supercook or Pepperplate can help you with meal planning. If you feel like you're paying too much for all of your monthly subscriptions, consider some of these alternatives. Your bank account will thank you.
Movie streaming subscriptions 
Netflix is soon raising its fee. But for some - like me - it could even be worth it, as I frequently use the platform and find the sort of content I look for in there. But this might not be the same for you… So here are a few alternatives: Have you heard of the new streaming service Peacock from NBCUniversal's??? The better news? The basic version of Peacock is free. All you have to do is sign up with an email and password (no payment info needed!). But have no fear if you want to upgrade to the premium version. It'll only set you back five bucks. Another great one? Youtube! Sure, YouTube is known for hosting thousands of viral videos. But it's also a great place to brush up on new recipes, practice your DIY blanket knitting skills, and learn sign language. In the span of a few minutes, you can discover everything from how to fold a fitted sheet to how to make delicious recipes that won't bust the budget. You can even watch a ton of nostalgic TV shows and movies there too! Pluto TV! Most of the content on Pluto TV is random television shows and movies, but then again, the same goes for Netflix and Amazon Prime Video—and you're paying money for that. You can't beat free. The one no one is talking about but definitely should: Cable Network Channels Online (free). Most major networks post recently aired episodes to their websites for a limited amount of time. CBS even offers online viewers an additional paid subscription option (starting at $6 per month) to unlock more than 10,000 episodes of everything from Frasier to The Brady Bunch. And if you own a smart TV or another streaming device (like Apple TV or Roku), you can download a lot of network apps straight to your device and watch them — and most of them are free! 
Not considering sharing subscriptions with friends and family
Another way to save on subscriptions is potentially sharing with friends. Do you know how a lot of subscriptions will allow more than one user? It all depends on the subscription you are using and the actual use you make of it. 
Here is how to share subscriptions in iOS or iPadOS: First, go to Settings > account name > Family Sharing > Purchase Sharing and enable Share Purchases with Family. Now you can determine whether or not an app offers subscriptions that support Family Sharing by examining your current subscriptions on an iPhone or iPad at Settings > account name > Subscriptions. Tap any app or service and if there's a Share with the Family option at the bottom, that confirms its shareable.
Not monitoring your subscriptions periodically
Monitor your subscriptions with apps - subscription management apps are very worth looking into. You can see the total costs of each subscription and set up alerts to be notified when your bills are due. You won't be required to connect your financial accounts, but you will need to manually list subscriptions.