EasyCheesyRolls Recipe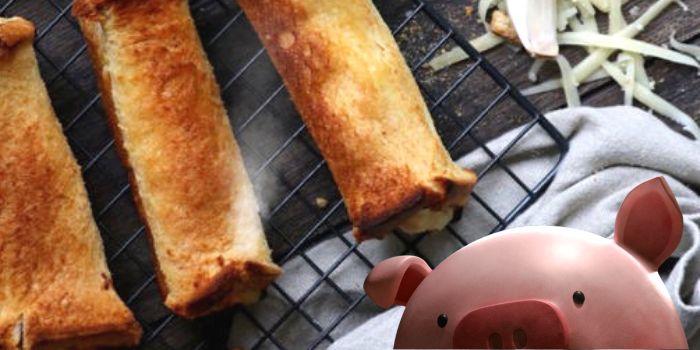 Cheese and onion rolled in toasted bread! That's what cheese said! 
Nothing says comfort food like the combination of fresh white bread and warm cheesy sauce. The famous New Zealand cheese rolls, also known as "mousetraps", gained popularity in the south due to the cold climate and prevalence of soup as a meal option to go with it. Artisan variations have now become a regional feature in various restaurants, but you can easily have it in the comfort of your own home because here is Kevin's special recipe...just for you!
Ingredients
Spread or butter (for topping)

2 loaves of bread (sliced)

1 can of evaporated milk

1 cup of cream

1 sachet of onion soup

1 onion (chopped)

200 g of Colby cheese (grated)

150 g of Parmesan cheese (grated)

2 teaspoons of mustard
Steps
Mix cheese, evaporated milk, cream, soup mix, onion and mustard in a bowl.

Heat in the microwave for 4-6 minutes. Put in the fridge to cool for a few minutes.

Spread the cheese mix over the bread. Roll it up and place join-down on an oven tray.

Spread butter on top of each cheese roll. Toast in the oven until lightly browned.