Fantastic free things to do in Auckland, Nelson & Buller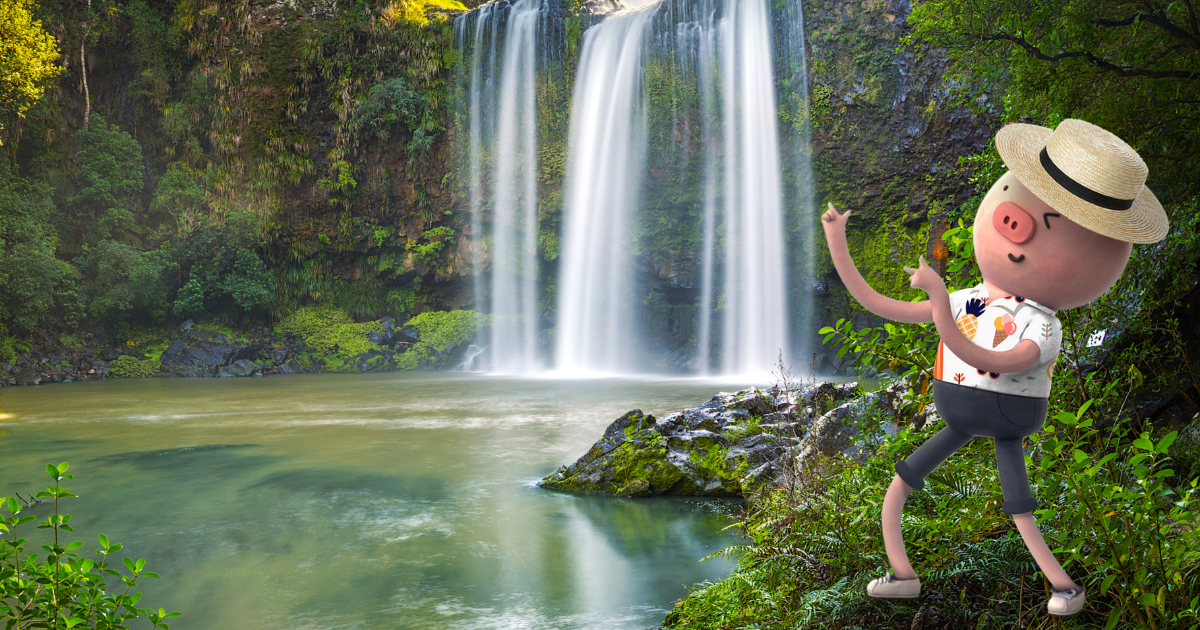 February is the month we celebrate some of New Zealand's region's anniversary, including Buller region, Nelson and Auckland! To commemorate we made a fab list of free things to do around these regionsjust for you!
Free Things to do in Buller

Check out Scotts Beach - It's almost an hour's walk each way from Kōhaihai along with the beginning of the Heaphy Track and over the hill to Scotts Beach – a wild, empty shoreline shrouded in mist, awash in foamy waves. The beauty of New Zealand will never cease to amaze, and it's FREE! 
Waiuta - Remote Waiuta is one of the West Coast's most famous ghost towns. Spread over a plateau, this once-flourishing gold town was swiftly abandoned after the mineshaft collapsed in 1951. Eerie! 
Walk Across New Zealand's Longest Swing Bridge - Just a short drive from Murchison is New Zealand's longest swing bridge! Crossing the mighty Buller River, the swing bridge leads to an attraction park where you can pan for gold, learn about the area's gold mining heritage, and do a giant zipline! Crossing the bridge requires a small fee.
Check Out Maruia Falls - Who doesn't love a good waterfall? Check out this wide waterfall just off the side of the road south of Murchison. Maruia Falls was caused by a famous earthquake in the area in 1929. See it for yourself by taking a 5-minute walk down to the riverbanks.
Visit the Murchison Museum - Get your dose of culture by visiting the Murchison Museum. This treasure trove of relics and information tells stories of the gold and coal mining heritage of the area, including how the 1929 earthquake shaped the landscape and families living in the area.
Free things to do in Nelson

This summer, the Nelson Tasman region is playing host to a fantastic line up of events that will give the holiday season extra sparkle. From sports and family-friendly outdoor events to world-class music, arts and entertainment, if you're in Nelson or Tasman this summer, there will be something you'll want to see.The popular Summer Events Guide can be found here. http://www.nelson.govt.nz/recreation/festivals-and-events/summer-events-2/.

Take a Photo of Christ Church Cathedral – The iconic image of Nelson city has to be that of Christ Church Cathedral that stands tall in the middle of Trafalgar Square. Have a look, snap up a photo and get on with the other free things to do in Nelson.

Walk to the Centre of New Zealand – While "The Centre of New Zealand" might not sound like an exciting place to start on these free things to do in Nelson, there is more to The Centre of New Zealand than what it sounds like. A short uphill climb through the forest will bring you to a hilltop with the view of the Tasman Mountains on one side and Nelson city and the Tasman Bay on the other.

Do Some Garden Hopping – There is no shortage of gardens in Nelson! Check out the water fountains, quaint footbridges, flower displays and more at the Queen's Gardens. Additionally, the Miyazu Japanese Gardens are free to visit and is a locals' favourite.

Check Out The Suter Art Gallery (or Another Free Art Gallery) – Suter Te Aratoi o Whakat, or "The Suter", is Nelson's regional art gallery showcasing local and international artists. With free admission, you can afford to pop in for a quick look at the ever-changing exhibitions and be inspired! Nelson's suburbs are so packed with free art galleries and studios that it might take you a couple of days to check it all out!
Great walks around Auckland
There are so many things to do for free in Auckland that the list would be huge! Here are just some of the coolest walks you can do in Auckland to see some of the most amazing places around the city! 
Duder Regional Park heritage walks - Discover why Duder Regional Park has been a popular place for fishing, picnics, boating and camping for over 100 years .
Avondale-Te Whau heritage walks - The Avondale town centre and Rosebank Peninsula walks include Avondale's earliest surviving places.
Tāwharanui Regional Park walks - Take one of the seven signposted walks around Tāwharanui Regional Park.
The University of Auckland heritage trail - See the Auckland University campus's architectural and historical attractions on this short walk.
North Shore literary walks - Volcanic cones, the Waitematā harbour and the maritime suburb of Devonport can all be seen on the North Shore literary walks.        
Downtown, midtown, uptown - These walks include the historic Auckland waterfront, the original foreshore and the city's early civic buildings .
Mt Eden - Maungawhau heritage walks - On these walks, you will find out how the Mt Eden Village developed over the years to what you now see today.
More tips

If you're travelling to these regions and want to keep it on a low budget here are some ideas on how. 
Stay at a free camping place- There are several free camping around these regions. You can also find affordable accommodations such as hostels; you can look for the ones with the best prices and reviews online.
Be part of a travellers community- such as Couchsurf where you can meet other travellers like yourself or even stay at someone's couch if it's something you'd be up for!
You can always rely on community stores - such as Op shops for example. These stores rely on community support to work and usually sell good things for excellent prices. Some places will accept other things or some volunteer hours in exchange for something they have that you may need.
A free lunch!- With a bit of planning, you can find out community lunches close to the towns you are staying in, so you can take part in exchange for some volunteer work, as well. For example, some restaurants all around NZ have deals and Lord of the Fries has birthday deals. Simply rock up to any Lord Of The Fries restaurant and show them your ID. Next thing you know you've got free and tasty regular fries in your hands. Where: Auckland!
Apps & websites-OLIOis a Free Sharing App where you'll find many people giving awayfood& other household items to their neighbours, all for free.Freestuff.co.NZis a website that helps people Give Away Unwanted Items and find things you're interested in too.freeforall.co.NZis an online marketplace for household items designed to avoid reaching landfill before the end of their useful life.Nz.wowfreebies.comis a wonderful community to find free stuff in a fair condition!
Count on Save My Bacon! Count on us to help if you stray out of budget. We know life strikes at lightning speed, and when something goes wrong, we are here to help!