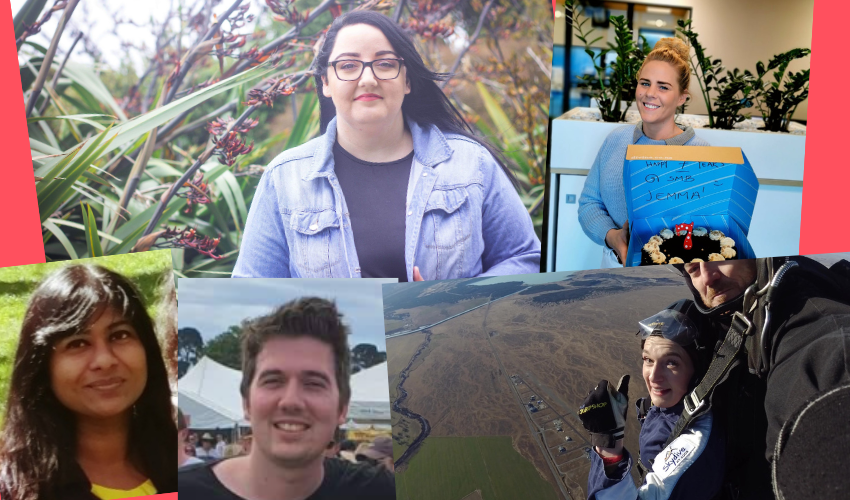 Got questions about our loan process? Our awesome team are here to help and have pulled together our top asked questions and their answers! We've also included a fun fact that they'd love to share with you! Get to know our process and our team...  


Meet Lisa

Fun fact about Lisa! "If I could eat one food for the rest of my life it would be guacamole. I love guacamole."

Question: How long does it take for the funds to reach my account?

Answer: Once approved, your funds are transferred to your account within 60 minutes but from then it is up to your bank how long it takes for them to process the funds. You usually get your funds within 1-2 hours of approval!


Meet Jemma

Fun fact: "I competed in Marching for nearly 20 years and hold 2x NZ Champion Team titles!"

Question: Can I make extra payments / pay the loan off faster?

Answer: Absolutely! You are welcome to contact our repayments team who can advise you on how to do this if you wish to in the future. Repaying the loan sooner than the original agreed loan contract will reduce the total amount you pay back! We have no payment penalties or fees for early repayments!



Meet Steph


Fun fact: "I have green and blue hair and I make cakes!"

Question: How long does it take to get a outcome for a loan?

Answer: We allow around 1 business day to process an application and we always update you with a SMS advising you that the application has been started.



Meet Scott

Fun fact: "My two cats have their own instagram with over 1000 followers"

Question: How do I reapply for a loan/see if I can borrow more?

Answer: Log into your account on savemybacon.co.nz under "My Account" under your current loan screen it should show if you are eligable subject to your credit limit. If it says to give us a call give us a call and we can look to see how we can help!



Meet Maria

Fun fact: "I am a major foodie and I love entertaining for friends and family which means putting on a spread. One of my fav things I love putting together is a platter, simple, easy to mash together and allows me to get very creative at the same time and its easy to please the picky eaters!"

Question: Will my loan be approved today?

Answer: We allow around 1 working day for our flex loans to be processed and with our Mini loans they are typically processed on the same day of the applciation being put through depending on the time it was put through, we also keep you updated with texts so you are aware of the status.



Meet Paige

Fun fact: "I am a sucker for scrunchies, have a 30kg German shepard & a ginger cat named Mike"

Question: Can I repay my loan early?

Answer: Of course! you are welcome to pay off your loan early or make additional payments if you have spare funds here and there. All we ask if that you contact us to let us know so we can make sure you have all the correct details and we know to keep an eye out for your payment!



Meet Andrea

Fun fact: "I am a chocoholic who loves heights"

Question: Will I be charged to repay my loan early?

Answer: No, you can request an early repayment at any time at no extra cost or penalty!