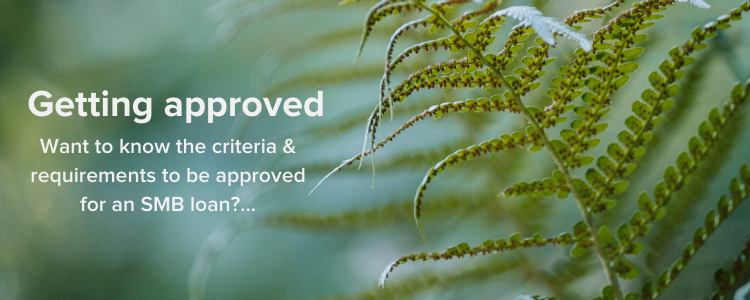 To be the number one online responsible lender in New Zealand, our greatest priority is ensuring our customers feel safe and are in a stable financial position, so they can repay their loan without damaging their credit scores. This is why we have a thorough application process to protect our customers and their financial well-being. We want repayments to feel comfortable, and for our customers to not feel pressure when paying back their loan. 

In need of funds due to unexpected circumstances? Can't get access to credit? Then Save My Bacon have you covered. Life happens, we get it! We want you to be approved for the funds you need! Below we outline everything you need to know to be approved for an SMB loan.
What you need to be approved:
You must meet our SMB application criteria to apply for an SMB loan, these include:
You must be receiving a regular and consistent net income higher than $400/week
Your income must be electronically deposited into your bank account
You need an active bank account showing at least one consistent income stream
You need to be a New Zealand citizen, permanent resident, or hold a valid work visa
You must 18 years+ of age
You need a valid email address
You need an active mobile phone
You need verifiable photo identification
For more detail on our application criteria, click here.
You need to supply electronic copies of your bank statements – this is so we can assess your financial situation and ensure our loan products are affordable for you, and to check additional high-cost loan use. Instructions for how to provide these electronic copies will be easy to find in the application form.
Responsible borrowing habits will help increase your chances of approval  - when we can see you are a responsible borrower, we are happy to lend you the funds you need, trusting you are a financially responsible Kiwi and you will pay us back. If you follow the below steps we are confident you will be in a healthy position to take out an SMB loan:

Always pay your repayments on time
Keep on top of your other bills
Avoid taking on any other high-cost/short-term debt
Maintain a healthy, consistent income

Staying on track with your manageable repayment schedule will strengthen your credit score!
Continue to practice these habits with your Flex loan and we will be happy to lend you more money through top-ups*  – you are in control of how much you can top-up! If you follow the above steps we are confident you will be in a healthy position to power up your loan when you need to.What is a top-up? Basically, a top-up is a new loan, just with a portion of the funds being used to settle your previous loan balance. You just need to make sure the top-up is enough to clear your existing loan balance AND cover off what you need the new loan for.


The amount you can top-up by is dependent on your individual circumstances! Each top-up request for additional funds is subject to a full credit assessment.

What we look at when we assess your top-up loan application:

You have a history of making payments on time on your current Flex Loan
That the new loan remains affordable and there has been no significant change in your circumstances including changes in income, expenses and other financial commitments
The new loan continues to meet your requirements and objectives
You have demonstrated good account behaviour reflecting a responsible borrower. This includes (but not limited to):

Reversals to other credit and/or utility providers
Transfers and withdrawals causing reversals
Problem gambling impacting your ability to meet payment obligations
In some instances we may require further info, this is just to protect you and your financial well-being. If you have any questions, do not hesitate to contact us. Call us FREE on 0800 27 28 36 or email us anytime at loans@savemybacon.co.nz.
*unfortunately top-ups are only available on our new Flex Loan, due to new government regulations that came into effect on the 1st May. You can read more about the new regulations here.