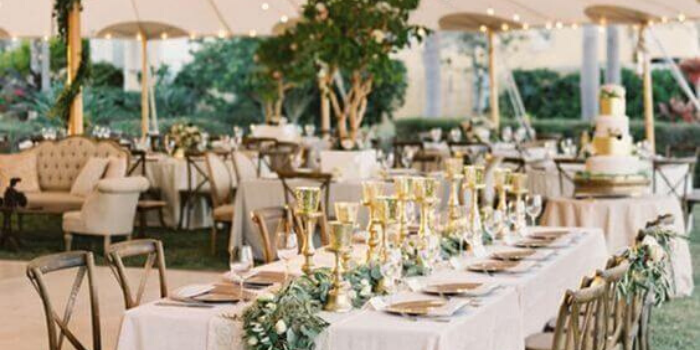 It costs the average Kiwi $35,000 to tie the knot! It seems like a pretty pricey tag, but for one of the most important days of your life, we can see why lovers want to splash the cash. But… your wedding needn't break the bank! Read on to see our top 10 tips to save money on your wedding.
1. Set a hard budget
First things first, how much do you have to spend? It is important to be realistic and set a hard budget. There are many templates online and apps available to help track your spending. Be sure to set your budget and stick to it.
2. Don't get married on a Saturday
Having a longer engagement, choosing a week earlier or later than peak season, and not getting married on a Saturday can really help save you hundreds of dollars. Often venues will have discounts for out of season and less popular days.
3. Research your venue options

Take time to research before you visit, to save you from falling in love with a venue you can't afford! Look at different venue options, such as restaurants (all the lovely table ware and décor will be included!) or renting a house that can sub as the bridal party, venue and lodgings.  Having the ceremony and the reception in the same location can also save you money
4. Save on the dress
With so many beautiful dresses out there, you don't need to pay such an extortionate price tag for a dress you will wear once! Consider bridesmaid dress and add your own embellishments, order online and have it tailored, host your own try on session with bubbles and all… just send back the styles you don't choose.
5. Use your imagination for food
Not having a three course sit down dinner could save a lot of dollar. Consider alternatives such as a roast hog, BBQ, baked potatoes bar, food vendors, and chocolate fountain. If you do go for sit down, think about using your own caterer separate to the venue, be sure to shop around to find the best options.
6. Fake the cake

Wedding cakes can be insanely expensive! There are ways around this hefty price tag… avoid using the 'W' word and you will already see a lower price tag, have the larger sections as cardboard decorated for the masterpiece, then serve sheet cake from the back (no one will know!).
7. Don't mention the 'W' Wedding word!
Venues, caterers, florists, bakers… all have big price lists for weddings. Try shopping without letting on that it is for a wedding and see if the price reduces.
8. Call in favours
If guests want to help… let them! Maybe a friend has the eye for flowers or can bake an amazing cake, ask for this rather than a wedding gift and save yourself some serious money.
9. Sell as much as you can after the wedding
Will you ever need to use those table clothes again, or any of the decorations? If not consider selling them on. Same with the dress… you still have the photos so consider letting someone else save money on their magical day.
10. Create your own photobooth
Photobooths are a fun and interactive way to remember your day, but they can cost over $500 to rent… so create your own! All you need is a plain backdrop, flowers and props. Guests can use their phone for photos!