As the capital of New Zealand, Wellington is probably the city most people think of first when they hear about the country - people who don't live here, at any rate. Like any major world capital city, Wellington teems with things to do, and it's easy to miss the best options if you don't know what to look out for, even if you've lived here for years. In fact, here's a secret for you: Some of the most fun you can have in the whole city is 100 percent free! Yep, it's true. If you'd like to know more, just keep reading - this mini-guide has the scoop on 20 free servings of fun no Wellingtonian should miss.
NOTE: While all the attractions listed here are totally free to enter and enjoy, some may solicit donations or offer the option to purchase gifts, food, and so forth during your visit. While there's no obligation to patronize these establishments, it may help keep them going, and it can sometimes add to the experience! Use your judgement, and have fun!
1). Visit The New Zealand National Museum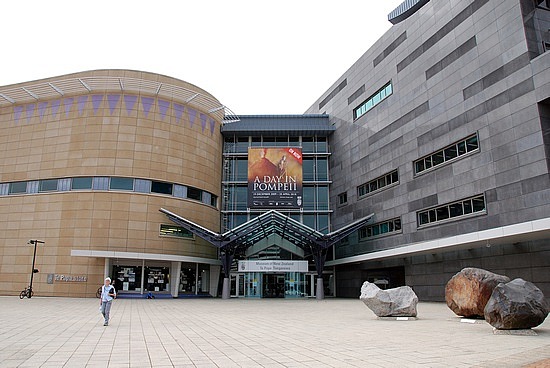 If you're looking for a dose of education and a chance to learn more about where you come from as a New Zealander - if you want to get in touch with your roots, in other words - come on down to Te Papa, New Zealand's national museum. Located in Wellington, it's got super cool interactive exhibits related to every facet of New Zealand culture, heritage, and history. Learn about the Maori, see the stunning photographic exhibits, check out the geology section, or just wander. Alternatively, you can opt for the guided tour. Whichever option you choose, just don't bypass the Colossal Squid - it's the largest recorded specimen yet caught!
2). A View to a Thrill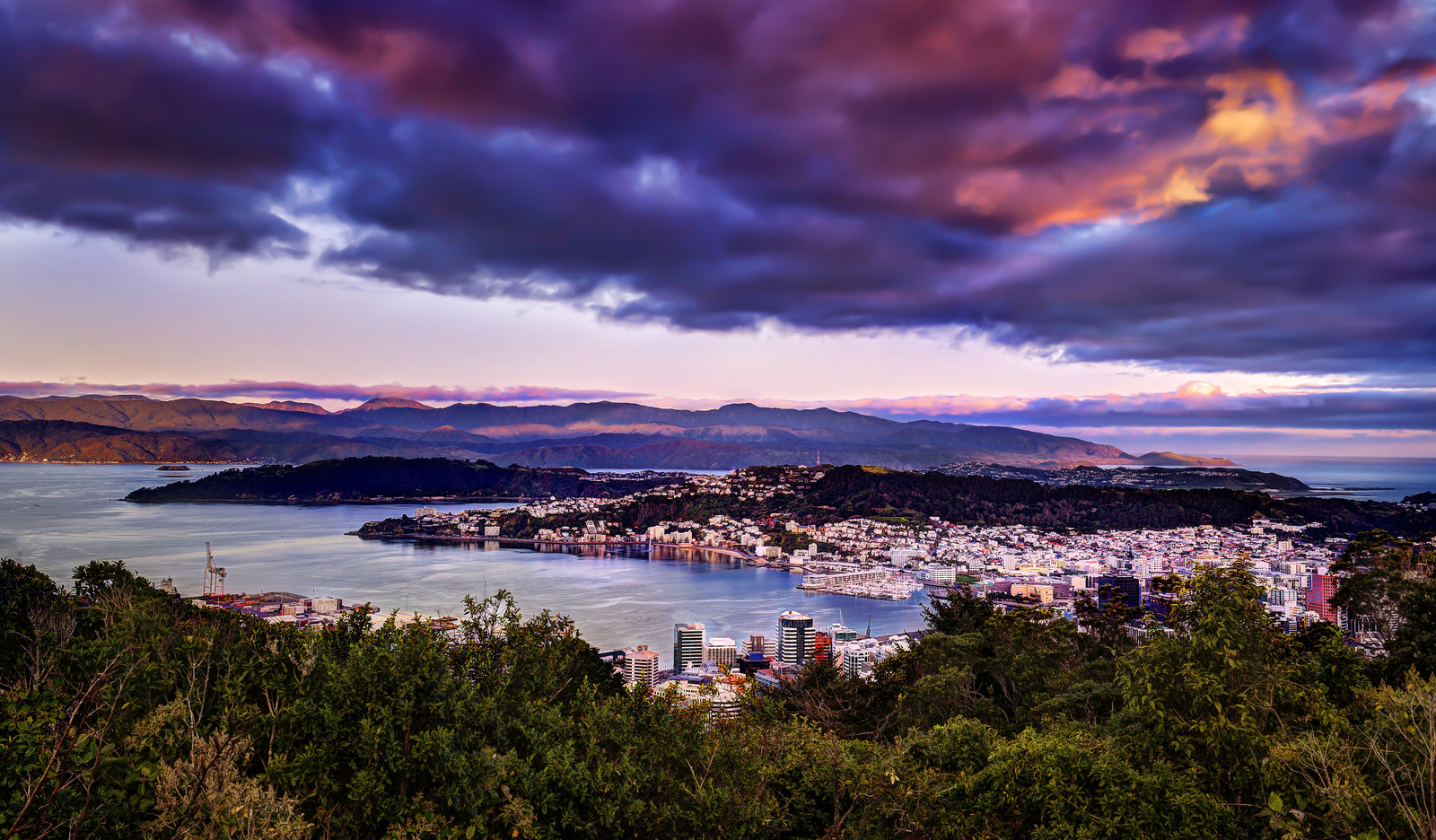 Fancy a brisk constitutional with a reward at the end? Why not take a hike up one of Wellington's lookout points? There's Te Ahumairangi, best for epic sunrise shots, or Mount Victoria, which seems to be popular for those looking to get cinema-esque views, videos, and photos of the city below. Take your pick, or get ambitious and do both!
3). One Tour to Rule Them All

Wellingtonians, it's time to face facts. It isn't the Kiwi or the Maori or even earthquakes that have made New Zealand famous. Instead, it's a Hobbit of the Shire. Come on now, there's no shame in it. Actually, the opposite is true - The Lord of the Rings books are some of the most beloved books and films of all time, and with good reason. Their stories are epic, and when it comes to their film adaptations, the world has us to thank for that! But did you know you can take a peek behind the proverbial curtain whenever you like, and for free to boot? You can! Head on down to the world-renowned Weta Workshop, specifically Weta Cave (their front-of-house). Crammed full of exhibits, painstakingly handmade movie props, and maybe even a visiting celebrity or two - this is a working A-list prop factory, remember? - this is truly one stop not to be missed. If you want to get the ultimate experience (which you should, honestly, if you can and you enjoy cinema or whimsy at all), there are paid guided tours and a gift shop on site.
4). Go on a Mini-Walkabout
Taking a stroll along Wellington's waterfront can be a great way to spend a few hours. There's people watching to be done, crisp sea breezes to take in, and a load of sites to see. In fact, the city even provides an app (excuse the silly name, please!), Welly Walks, to make sure you don't miss anything. There are also a handful of conveniently situated playgrounds scattered about for those of you who have kids in tow - or for those of you who get to feeling like one yourself.
5). Museums, Part II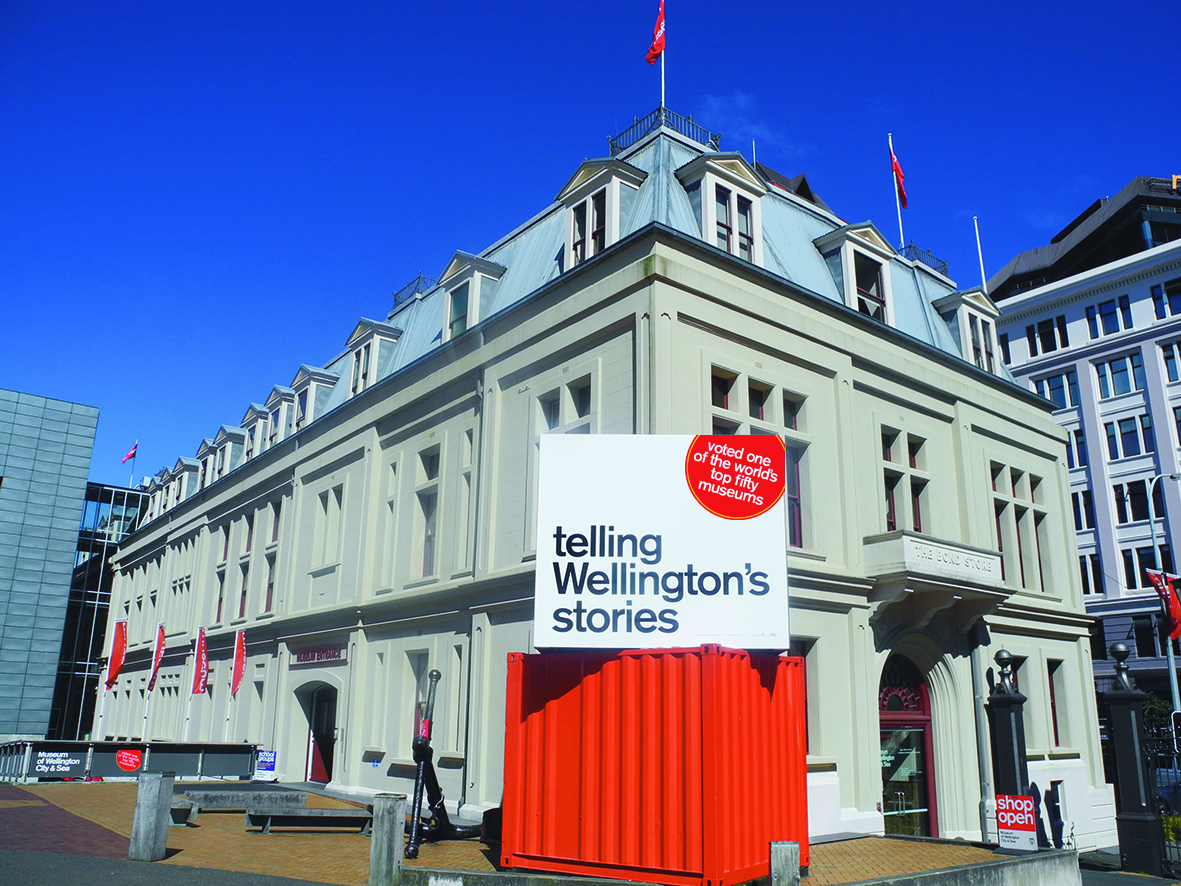 If you thought that Te Papa was all that Wellington had to offer in terms of museums, well, think again! The Wellington Museum consistently ranks among the world's Top 50, and with its flurry of exhibits (many of which compliment Te Papas, and many of which use holograms and other interactive features), there's little wonder why. This museum tends to focus heavily on the culture and tradition of the city itself rather than Te Papa's national view, so if you're looking to get a better grasp on the urban pulse of Wellington, come down to the waterfront, step inside, and see what's what!
6). Pause for Remembrance
The First World War, and especially the Gallipoli campaign, holds a somber place in the national consciousness of all ANZAC citizens, Wellingtonians included. As such, it behooves you, especially if you have relatives who fought there, to take a moment out of your day to visit Te Papa Museum's Gallipoli exhibit. You may also be interested in checking out the Dominion Museum's own WWII exhibit, entitled simply "The Great War Exhibition". Given life by native New Zealanders and Weta geniuses (of LOTR fame) Sirs Peter Jackson and Richard Taylor, it is something to be experienced, truly, and a grave reminder of the cost of war not just for Wellington on a home level, but for us as humans.
7). Tour Parliament
Do you like politics? Ever wanted to know how your government works? Well, now's your chance! If you live in Wellington, you have a chance that hardly anyone else on the planet can boast of - you can tour the halls of one of your government's chief institutions, watching it work from the inside, and it won't cost you a dime.
8). Satiate Your Architectural Hunger
Wellington boasts some fantastic architectural displays. If you're the sort of person who drools with lust at the thought of getting a sneak peek at such a thing, grab a napkin, clean yourself off, and head downtown to the gloriously well-preserved Gothic Revival facade of Old St. Paul's Cathedral. An almost literal jewel, this monumental building is constructed entirely of New Zealand timber and studded with glittering stained glass; as a functioning house of worship in use since 1866, make sure to plan your visits around major religious observances, holidays, and the like! Gift shop / mini-museum on site.
9). Art, Art, Art!
It makes sense, in an odd sort of way, that a city so bathed in cinema should be equally welcoming to other forms of the Muse. If you prefer your art in painted form, Wellington has more free galleries than you can shake a paintbrush at. Try these on for size:
* The New Zealand Academy of Fine Arts
* City Gallery
* Kura Gallery
* Page Blackie Gallery
10). Go to Cuba (Street)
Every city seems to have that one special block, street, or neighborhood that lends it a bit of extra spice. When it comes to Wellington, a case for that title could easily be made for Cuba Street. This stretch of pavement will show you everything from fire jugglers to puppeteers to the simple, pretentious hipster, and it won't ask anything of you in return but your time and an open mind. Words don't do it justice - come down and see it for yourself!
11). Find Your Mojo
Are you a Wellingtonian with a coffee fetish? Mojo Coffee Central is the place for you, then. They're a working coffee roastery, situated smack-dab on the waterfront in full view (and smell!) of the public. Tours are free, so you can get an insider's perspective of where your coffee comes from and how it gets made. There's a gift shop, too, in case you just can't resist buying some of the fresh-roasted goods. Tea is also available.
12). Join Adventure Wellington
Want to make friends, get fit, and see some of Wellington's outdoor splendor all at the same time? Join the Adventure Wellington club! Adventure Wellington is a team-based adventuring club that sends groups on excursions, treks, and events designed to get them engaged in fun, collaborative activities. Put another way, why hike a trail or SCUBA dive a reef alone when you can do it with a group of fast friends? Adventure Wellington is where you'll find them.
13). Complete The Hutt River Trail
Named for the Wellington suburb through which it winds, this gentle, scenic pleasure trail winds its way through 29 kilometers of Wellington's most friendly country. Walk it, cycle it, jog / run it, heck, it's even smooth enough for strollers and wheelchairs. Need a break? There are numerous launches for kayaks and canoes (the Hutt River Trail, unsurprisingly, borders the Hutt River), golf courses, camp grounds, and shopping opportunities.
14). Catch a NZSOM Performance
Are you a music-lover? Well, you're in luck then! As a Wellington dweller, you're once again blessed to live in a city soaked in culture. The New Zealand School of Music gives 100+ free events annually. Many of them are informal concerts, some of them are symphony-level performances, and some of them are classes. Show up and see what you get!
15). Tour The New Zealand Supreme Court
If you're a student of the law, a political buff, or just want to get a better grasp on how your government works, why not take a free tour of the New Zealand Supreme Court complex? As the highest court in the land, the decisions rendered here have a profound effect on the lives of everyone in Wellington (and on the lives of all other New Zealanders, for that matter!). Make sure to view both the new building and the Old High Court Building for the full experience.
16). Visit Somes Island
Somes Island is rich in fascinating history. Once an internment camp for enemies of the state, then a quarantine area for the ill, and historically a home of the indigenous Maori people, Somes Island, or Matiu in the Maori tongue, is accessible to visitors by boat every day from its location in the midst of Wellington Harbor.
17). Take The Island Bay Snorkel Trail
Fancy an undersea adventure? Take the Island Bay Snorkel trail! Run under the auspices of the Taputeranga Marine Reserve, this point-to-point snorkeling experience will get you up close to a kaleidoscope of undersea life while teaching you more about the habitat in which you swim.
18). Visit The Roxy Cinema
Wellington movie lovers, the Roxy Cinema is your Mecca. Founded by a hodgepodge of Weta geniuses, foodies and barmen, and Oscar-winning film editors, this cinema has everything you need to enjoy the ultimate moviegoing experience - multiple cinemas, on-site restaurants, and even a cocktail lounge and an art gallery for indie artists. Better yet, it's all done in a very cool art deco style, lending the whole place a 20s-50s feel. Tours, exhibits, and so forth are free.
19). Walk the Walk!
If you're afraid of heights, skip this one. The Canon Point Walkway stretches through the heart of the Akatarawa Forest and over the Hutt Valley, offering glorious views of the valley and the Birchway Dam.
20). Peek Inside St. Gerard's Monastery
It may seem medieval, but Wellington truly does hold a working monastery / church complex within its confines. What's more, you can take a free tour to get a perspective on a life few folks ever see, let alone experience. Respectful photos of the monks, buildings, and so on are welcome.
Conclusion
Wellington is a world-class capital city with a world-class spread of free stuff to do. It fairly boggles the mind, actually, the amount of choices available, but with this guide at your disposal, the hardest part is which bit of fun to sample first. That's a quality problem to have! Thanks for reading, and enjoy yourself out there!