New Zealand consistently finds itself ranked near the top of those "Top 10 Most Livable" lists that Forbes and the other mega-publications put out each year. If I don't say so myself, we have friendly people, stunning ecology, and a great urban environment which all conspire to make New Zealand one hot corner of the globe, and that goes double for spots like Christchurch.

If you're lucky enough to live there, not only do you get all the benefits of making your home in any other major city, but you also get to take advantage of a secret perk: Christchurch holds enough free fun within its boundaries to keep you sated for weeks on end! There's just one downside, namely the fact that it'd take forever to track down all these attractions on your own. Not to worry though - we've done all the hard work for you. All you have to do is keep reading.
NOTE: While entrance to and enjoyment of the following attractions & events are free, some may ask for donations or offer the chance to buy souvenirs, food, and so on during your visit. Oblige them or not as you see fit, and enjoy the fun!
1). Take a Bush Walk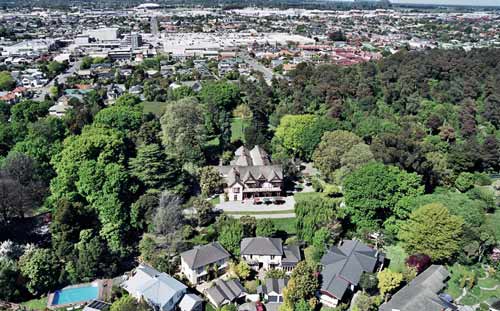 Fancy a stroll? How about stretching your legs in the Riccarton Bush? Step out of Christchurch proper and into another world - Six hundred year old trees rise from a forest bed over three millennia old, and thanks to the city's proximity (and the help of a few friendly staff members), you can walk it in comfort in about 15 minutes. Oh, one more thing: Don't forget to book in advance, and bring some bread along with you too, as the ducks that wander the premises tend to like a snack!
2). Park It!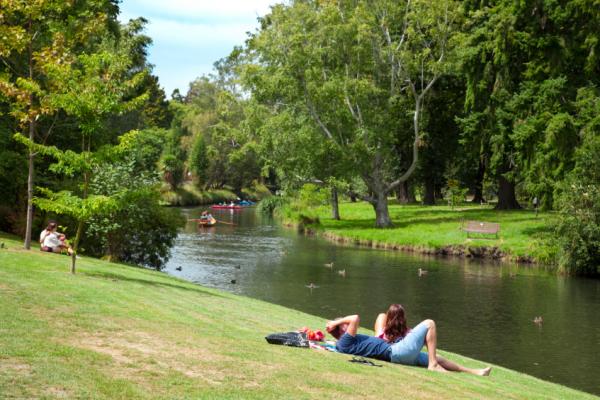 Given that Hagley Park is the largest park in Christchurch, it goes without saying that there's a lot of stuff to do here (more on that in a second, in fact). Still, the simple things often make the best foundation, and that means a picnic. Pack a blanket, a basket stuffed with sandwiches and drinks, and bring a friend to this green jewel in the middle of the urban buzz! Not feeling hungry? Hagley often hosts outdoor concerts during the summertime, so bring a friend and your best singing voice.
3). Visit the Botanical Gardens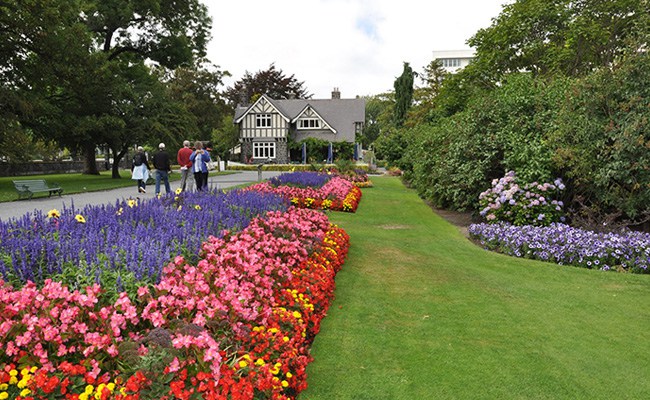 For the green thumbs out there, this one's for you. Hagley Park's huge, diamond-shaped expanse provides plenty of outdoor enjoyment, but it also has a few other surprises in store for its visitors, one of which is the Christchurch Botanical Gardens. There are tons of plants to peer at, memorials to inspect, and art to critique; take a guided tour aboard eco-friendly electric shuttles, or walk the footpaths and explore the exhibits on your own.
4). Canterbury Tales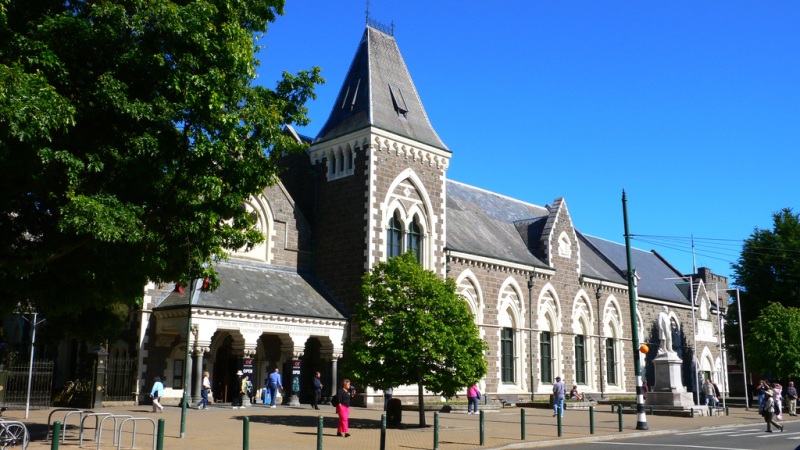 Museums are great, aren't they? Maybe it's all those Indiana Jones movies, but it seems no self-respecting freebie-seeking Christchurcher's quest can truly be called complete until they've visited the Canterbury Museum. Filled to bursting with statues, paintings, and other objets d'art, this is just one more reason to visit Hagley Park. Wander the corridors at your own pace, soak up the culture, and thank your lucky stars you live in such a world class city!
5). Take a Beach Day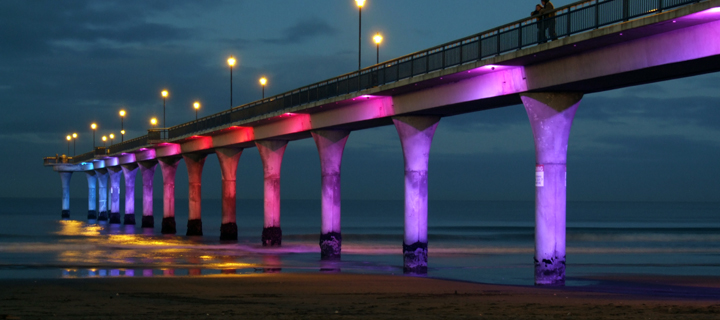 One of the best things about living in a city like Christchurch is the fact that you're never more than a few minutes from a beach. Need something to do on the frugal side? Pack a lunch, then hop down to Brighton Pier! The people watching and ocean breezes will soon have your appetite in full swing. The pier and surrounding beach offers a ton of stuff to do once you're all fed up; displaying your engineering prowess via sandcastle construction is a popular pastime, for example.
6). More Museums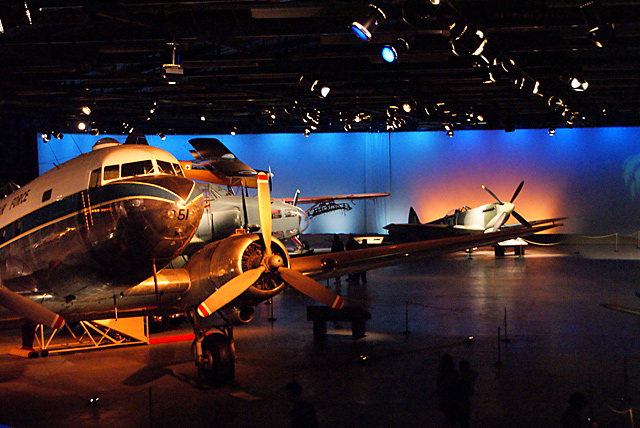 Military buffs and veterans will appreciate Christchurch's Air Force Museum. Admission and self-guided enjoyment is free and more than adequate, of course, but if you have kids, the optional $5 NZD scavenger hunt - it comes with a prize! - is well worth the cost. If you choose to, you can also opt for a professionally guided tour of the facility for the same amount.
7). Swimming
What better way is there to spend a scorching summer day than a swim? Living in Christchurch, you're positively spoiled for options. You've got tamer offerings like the paddle / wading pools at the Botanical Gardens (or the whimsically-named "Whale" down at Brighton Pier) while Brighton, Summer, and Lyttelton Beaches offer access to the ocean if you're up for it.
8). Take a Hike!
Looking for a bit of exercise and a killer view? A hike in the hills around two of Christchurch's most iconic historical sites: The Sign of the Kiwi and the Sign of the Takahe. Named after two of the island's native flightless birds, these two New Zealand Category One Heritage Sites are built after the English Manor style. They serve as restaurants and convention centers, but granting them your custom (or visiting them at all) during your hike is entirely optional.
9). Cuteness Overload
Be warned, Christchurchers, this next entry may just do you in. If you're looking for something to do that will warm your heart without costing you a cent, head on down to the SPCA. They'll let you roll around in kitten and puppy-covered ecstasy, fawning over and loving on their furry charges to your heart's content. Of course, they're also good for imparting pet-related education and adoption services, if that's your thing.
10). Airheads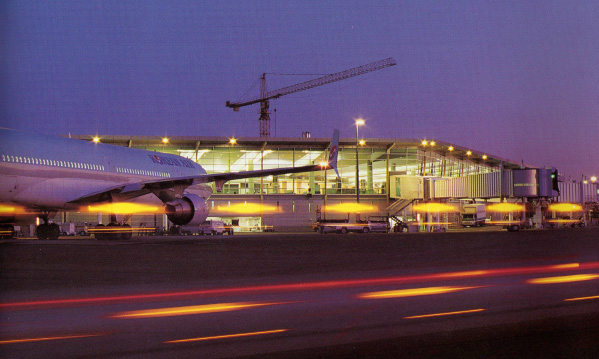 There's just something fascinating about airplanes, and living in Christchurch gives you an opportunity to check them out daily if you want to. To get your fill, head over to the rear environs of the Christchurch International Airport and watch the flurry of aircraft take off and land in an endless stream. Great activity for the kids on a Sunday morning. A word of caution: An airport is a secure facility, so obey the law, be smart, and have fun!
11). Bikes, Bikes, Everywhere!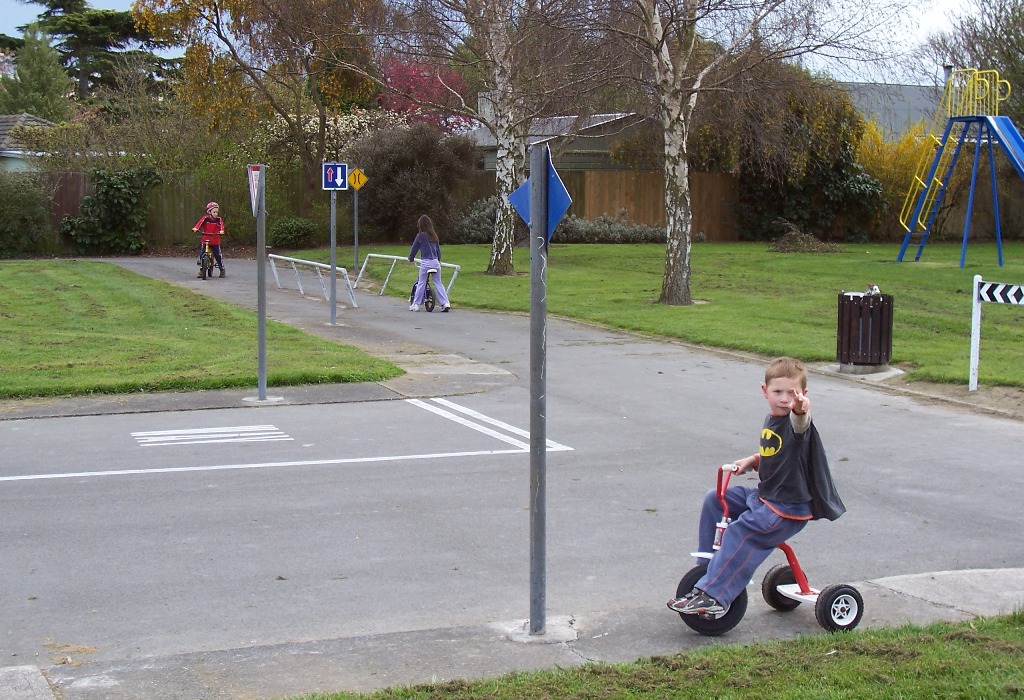 Cycling has exploded in popularity over the last few years. If you've taken part in the trend, or if you'd like to start, Christchurch offers you a couple of places to scratch the itch. Westburn Bike Park is the most family-friendly, but there's also Bottle Lake Forest, or, if you're experienced enough and have the right bike and equipment, the open road.
12). Green Thumbs Redux
If you're a Christchurch native (or the friend or loved one of such a person) who feels like getting back to the land on a budget, why not take a trip on down to the city's Free Community Gardens? Plant stuff and see first-hand where your food comes from, get educated on ecology, sustainability, and the environment, and have a great time soaking up the sun without ever spending a dime.
13). Chow Time, and Then Some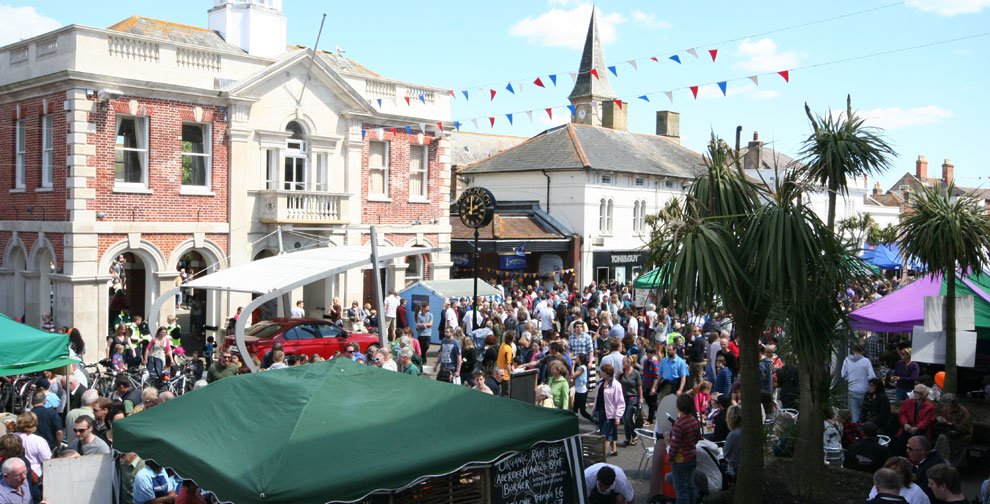 In a city like Christchurch, wherein it's considered a fun day out to dig around in the dirt and grow some plants (see above), it's only natural - pun wholeheartedly intended - that there should be a thriving whole foods scene. Visit one (or all!) of Christchurch's five farmer's and / or artisan's markets to get a taste of local culture and craftsmanship in the form of everything from cakes, veggies, and jams to clothes and model train sets. Open Wednesdays and weekends.
14). Bookworms Unite!
Christchurch is a glorious place to live, work, and play, but at the end of the day, it remains a city. Sometimes, it helps to have a place to decompress and unwind - a port in the storm of daily life, if you will. If you're the budget-minded sort and bookish to boot, you won't find a safer harbor from the stresses of city life than the Christchurch City Libraries Network. A quick check of this handy site will have you nicely sorted and set for the nearest node of the 21-library collective. All that's left to do now is pick a chair and settle in with a book and a snack.
15). "Susie Sells Seashells By the Seashore..."
Apart from mastering the above tongue-twister, the next item on our list of Christchurch freebies will have you combing the beaches for shells, bits of sea glass, driftwood, and other neat-looking flotsam and jetsam. Keep them as you find them, or use them as an opportunity to learn a bit of craftsmanship so you can turn them into something greater than the sum of their parts (Hint: Handmade items crafted from such materials make great discussion pieces and holiday gifts)!
16). Use Your Imagination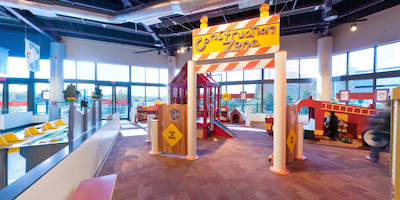 Got kids, Christchurcher? Take 'em downtown to the Imagination Station! There, you'll grin from ear to ear while you watch them discover a toy that brought you so much enjoyment during your own childhood - the erstwhile Lego. You may even find yourself joining in the playtime. Whatever you do, just don't step on a block! Free playtime from 10 a.m.-6 p.m. every day.
17). Get Festive
As a major world metropolis and repeat winner of more awards for friendliness and hospitality than you can shake a trophy at, it's no surprise that Christchurch plays host to a staggering amount of festivals throughout the year. What may surprise you, especially if you're new to the city, is that virtually all of them are free to enter and enjoy. There really is a time slot and topic for all tastes when it comes to these events, so grab a seasonal festivals calendar from your local chamber of commerce and join the party!
18). Test Your Resolve
If you're in Lyttelton, perhaps sampling the beach, there's something else you can enjoy, if you have the mettle. Every weekend, these environs play host to the Lyttelton Garage Sale, a community-wide orgy of knickknackery that will test even the most frugal of Christchurchers. Come down to the beach for the day, swim for a bit, then browse the sales and people watch. It's entirely possible to make it through without buying a thing. The question is, with so much on offer, can you manage it?
19). Animal House
If you live in Christchurch and you love animals and free stuff, you're going to like this next idea a whole lot. Here's what you do: Head down to the Spencer Motor Park, turn around, and head inside the animal park directly across from it. Once inside, you'll find a wide variety of enclosures and aviaries containing many animals which you're free to peruse at your leisure. Peacocks, a wide variety of birds, rabbits, and kune kune pigs are just some of the things you can expect to see during your self-guided visit of the facility.
20). Go Fly a Kite!
The final entry on the list of free frolics in Christchurch is a simple one. Pick a park, any park. Make sure it's a windy day out, bring a friend or a loved one and your best kite (if you don't know how to fly one, this is a perfect opportunity to learn!), and fly the heck out of it. Popular spots for this deceptively awesome amusement include Victoria Park (situated atop the Port Hills) or the sands of one of Christchurch's multiple beaches.
With so many free things to do in Christchurch, the only real question is which one to pick first! With this handy list in your pocket, why stress over it? Just go from top to bottom and maximize the frugal fun! Thanks for reading, and have fun!