Working from home is a dream that most of us have. Avoiding the daily commute to your place of work or not having to deal with the boss from hell is a thought that fills your heart with joy. While these ideas are highly actionable, most will not earn you enough to give up your day job on there own, but they would certainly help towards boosting your income or developing a home based business that could eventually mean being your own boss.

This list is for people who would like to earn a little more money each month from the comfort of their own home, in their spare time or on lunch breaks at work.  A few more dollars in the wallet at the end of the month can mean less family money stresses, especially around christmas and the summer months where credit cards get a battering!

Maybe you're raising kids, but can't commit to a full-time job. Maybe you're retired and have some spare time on your hands to earn some extra cash or you find it difficult to leave your home due to disability or injury. For whatever reason you have to want to work from home, there's plenty of legitimate ways to make money out there.

So we have put our heads together and came up with some ways to boost your income and earn a little extra cash from home. This list will be constantly updated month by month and will grow in size, to make it the ultimate list of ideas to help you make cash without leaving the house!

Not every idea will be suitable for everyone, but there will be some that you can action straightaway to get some dollars rolling in.

Make sure you bookmark this page and visit regularly to see more idea updates.
1. Online Surveys


Advertising both online and offline is worth trillions of dollars every year. By researching potential customers, businesses can save marketing spend, improve branding and increase their sales.
The great thing about online surveys are that each company want information from 'average' people and not specialists meaning that you don't always need to know a great deal about a product/service before filling out a survey.

Take a look at all these survey sites and see which one you feel you'd be able to add the most value to.

Valued Opinions - Earn up to $5 per completed survey
My Opinions - Earn points that can redeemed as gift cards or vouchers
Opinion World - Redeem your points for gift cards, vouchers or cash via paypal.
Survey Compare - Same setup as previous example.
Potential Savings - You can earn vouchers or cash for $100s per year by taking part in surveys that will take no longer than a break or lunchtime at work. Some surveys will pay up to $5 for just 5 minutes of your time.

A really good site to check out is Swagbucks.com which rewards you for surveys as well as simply surfing the web, watching videos and playing games.
2. Make Money From Selling Your Photos

If you're a keen photographer and you think you've got what it takes to take a good shot, then you can sell your images online. You can upload your photos onto sites like iStockphoto or Photobox and earn money each time they are uploaded/sold to a customer. In a country as beautiful as New Zealand there are many possibilities when it comes to making money online via photos.

A good starting point is Fotolia or istockphoto.
To find out what photo subjects people / companies are demanding, check this site out.


Potential Earnings - Varies depending on the website and the quality of your photos.



3. Spending? Get paid at the same time.
Specialist credit cards offer deals where you get paid back a percentage of your purchase every time you use it. A smart way to use these cards is to sort out a monthly direct debit so that you can pay it off monthly. This way you pay no interest and can earn $100's each year, just be sure to use this card for all your day to day purchases.
Potential Savings – A large number of cards allow for 5% cash back in the first 3 months. You can also get around 3% for petrol & transport and 1-2% for selected supermarkets.
List of NZ Voucher Websites:
http://www.couponcode.co.nz/
http://www.vouchermate.co.nz/


4. Instantly give yourself a 20-25% wage increase.
Sorting out your personal finances can be a relieving and pleasurable experience. Keep your ear to the ground online can help you find the very best deals on the everyday products used by you and/or your family. Tips and tricks like these will end up helping you save 20/25% of your income giving yourself a nice wage rise or help pay back recent cash loans! A great and simple way to get you started on your income boosting journey.
Potential Savings – The average NZ family could save around $5,000 to $10,000 each year using the right vouchers, offers and deals.
Check out Sorted which is a site that offers New Zealanders free, impartial information and calculators to help manage their money.



5. Stop hoarding and declutter!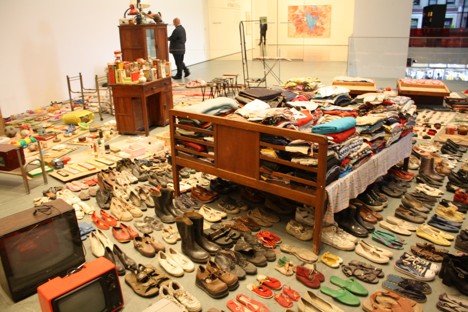 Learning how to sell things that you no longer want or need is more difficult than you'd think, a lot of people can get very connected to the weirdest things, they don't always have to be materialistic.
If you've finished with a particular DVD, CD, game etc then don't be afraid to sell it. Remember though that if you are selling online then delivery costs can sometimes be included in your total. Sometimes this can impact whether you want to send it to certain people when you have multiple choices.
There are other benefits to selling goods you no longer need, by selling them onto another person or company it stops you from throwing it out and thus helps the beautiful environment stay as it should be.
So you've decided that selling your unwanted goods is the right thing for you, what are the next steps? Fortunately there are hundreds of websites/companies waiting to take these off your hands. Choose the one that is most relevant to your good(s) or a generalist one that offers the best return.
You'll then either send the product(s) off to the company or they will pick it up (depending on whether the goods are expensive or heavy). You'll then receive a cheque or bank transfer (this varies per site).
Potential Savings - So what could you expect to get per product?
Mobile Phones – This can vary depending on the phone type, age, condition and whether it's in demand. However some of the top phones can get up to $400. Do a quick Google search and you can find out how much your phone is worth within minutes.

Ipods – Again this depends on your model but you can get around $300 for the latest one in a good condition.

Cameras – Approximately $80

Game Consoles – Approximately $100

Sat Nav's – Approximately $100

Laptops – Old laptops in good condition can still get around $150. Apple Macbook Pros are on the market for around $800.
Make sure that you check a large number of sites before deciding which one to sell on. Different sites have different specialised markets and will sell products for different prices. One of the top selling sites online is Trademe.co.nz and depending on your product you can make 30%+ than what you'd make using another site.
Check out: Guide To Decluttering

6.  Get a maximum return on old unwanted books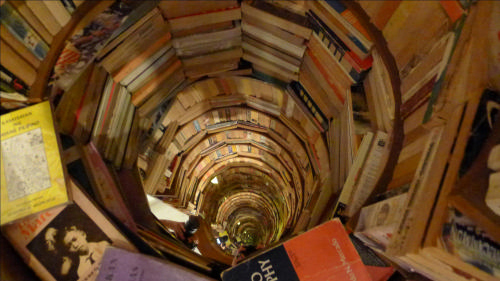 Trademe or ebay maybe the best place to get the most money for your goods but adding books one after the other can be time consuming and tedious. If you're looking for a place that offers a quicker and simpler option check out the Amazon Marketplace. Once a book is added the price and listing will remain until someone makes a purchase.
Amazon uses its own reviews so that potential customers can choose between buying a brand new book or a used book for cheaper. Amazon also makes sure that it adds the delivery costs on top of the purchase costs so that the seller knows exactly what they're making. Amazon do charge when you sell a product but it is relatively small, for more information check out the full list of Amazon fees.
Potential Earnings - $100's although it's dependant on the number of books you own, their quality, authors and whether they are hardbacks/text books or paperbacks.

Pro Tip - Take a look in charity shops where you can pick up second hand books for next to nothing. Often you'll find that there is a good mark-up value on these books and you can then sell them on Amazon for a profit.


7. Enter competitions & contests
There are hundreds of competitions ran online every day covering cars, holidays, gifts, cash and loads more. 1000's of people have made 'comping' a full time job after previously enjoying it as a fun hobby.
The secret to 'comping' is to find and enter the contests that give you the best possible return on your time. There are many web tools and email services that will send you the latest competitions for the prizes most relevant to you. If you do your research you can find a lot of opportunities to make large sums of money winning contest online.
Potential Earnings - $1,000s each year can be won. Remember also that if you win a holiday or voucher you can always look to sell them online if you are looking for cash only.
Here's a comprehensive list of NZ based competition sites

The Edge
WinStuff.co.nz
viva.co.nz/win/
Great Sites
Contest.co.nz
KiwiCompers
Blinky
WinNow
Get Frank
Gimme
NZS
LoveNewZealand
SkyTV.co.nz Competitions
TV3 Competitions
KidSpot
MoreFM Competitions Page


8. Problem solve for cash
It's not uncommon to see companies putting current problems and issues online. They are obviously willing to pay the person who can come up with a relevant (and hopefully cheap) solution.
Whilst probably not a long term way of making money this can be an enjoyable and interesting way to use your spare time if you have the brains to answer such questions. Websites like InnoCentive and Idea Connection allow companies to post a large variety of issues and challenges offering large sums of money for the winning solutions.
Potential Earnings - Typical payment for an idea can be around $20,000 however there are examples of prize money of $1,000,000 for the right solution to a massive problem.
9. Work as a freelancer
Do you have skills within a particular area? Is this skillset useful online? If so you could be able to find some freelance work either ongoing or for one off projects. Freelance sites like PeoplePerHour, Elance and many others all you to list your skills, like a mini CV. You can then apply to work on specific projects that are added by the company looking for the freelancer. The company then reviews the multiple bids before deciding who to work with. Most of these sites are free to register your details, however they will take a small percentage of your fee once the work is complete.
Potential Earnings - Depends on the job, the employer and the skills involved but there are a large number of people who work full time using this method alone. If you have skills that are applicable and needed online then there is a lot of work out there!
10. Make money by listening to music online.
Enjoy listening to new music? Make money by reviewing unsigned bands or acts via SliceThePie. Every time you review a song you will receive a small payment as well as help improve your reputation as a reviewer. If you really like a band then you can purchase stocks/shares to trade, however there is a lot of information to it, so we would recommend reading through their tutorials before you begin. 

Potential Earnings - You can expect to make around $50 a month or $600 a year if you put a lot of time into the site. 

This list will be constantly updated. We'll keep adding new ways to this page so go ahead and bookmark it.